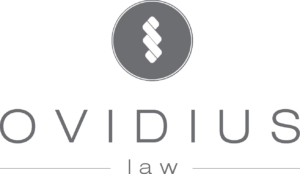 Ovidius Law Ltd is a highly specialised employment law practice set up by Mateusz Bratko, who is a Solicitor of England and Wales, Chartered Legal Executive FCILEx and a Foregin Lawayer in Poland. Mateusz draws upon his extensive experience in representing employees and employers alike in all aspects of employment law with particular emphasis on unfair dismissals and discrimination. Mateusz worked in a private practice at IMD Solicitors LLP and as part of a main legal team in one of the biggest trade unions in the UK,
USDAW (Union of Shops and Distributive and Allied Workers).
As a law practice we act for both employers and employees and believe that our experience on both sides of the table equips us best to provide more rounded, practical and relevant advice. Our clients can expect commitment, individually tailored approach and highest quality service. Ovidius Law stresses the importance of modern-day practice with use of newest technology in order to be able to provide services at the highest level and maintaining very attractive fees.